We emphasize working with our clients at the beginning of the planning process through the use of comprehensive modeling and analytics.
Our Approach
Pro-Active

Our role does not simply begin and end with a particular debt financing.

Holistic

We help our clients navigate financial problems and find creative solutions.

Team Oriented

We have in-house technical and analytical expertise, including direct market intelligence.

Fiduciary

We always put our clients' interests first.
Financial Modeling is at the Core of Our Public Finance Practice
Our customized financial models, as well as, industry-standard bond sizing software are the basis for all of our financial advisory engagements. Our models are customized for each engagement and are relied upon by even the most sophisticated clients.
Financial Modeling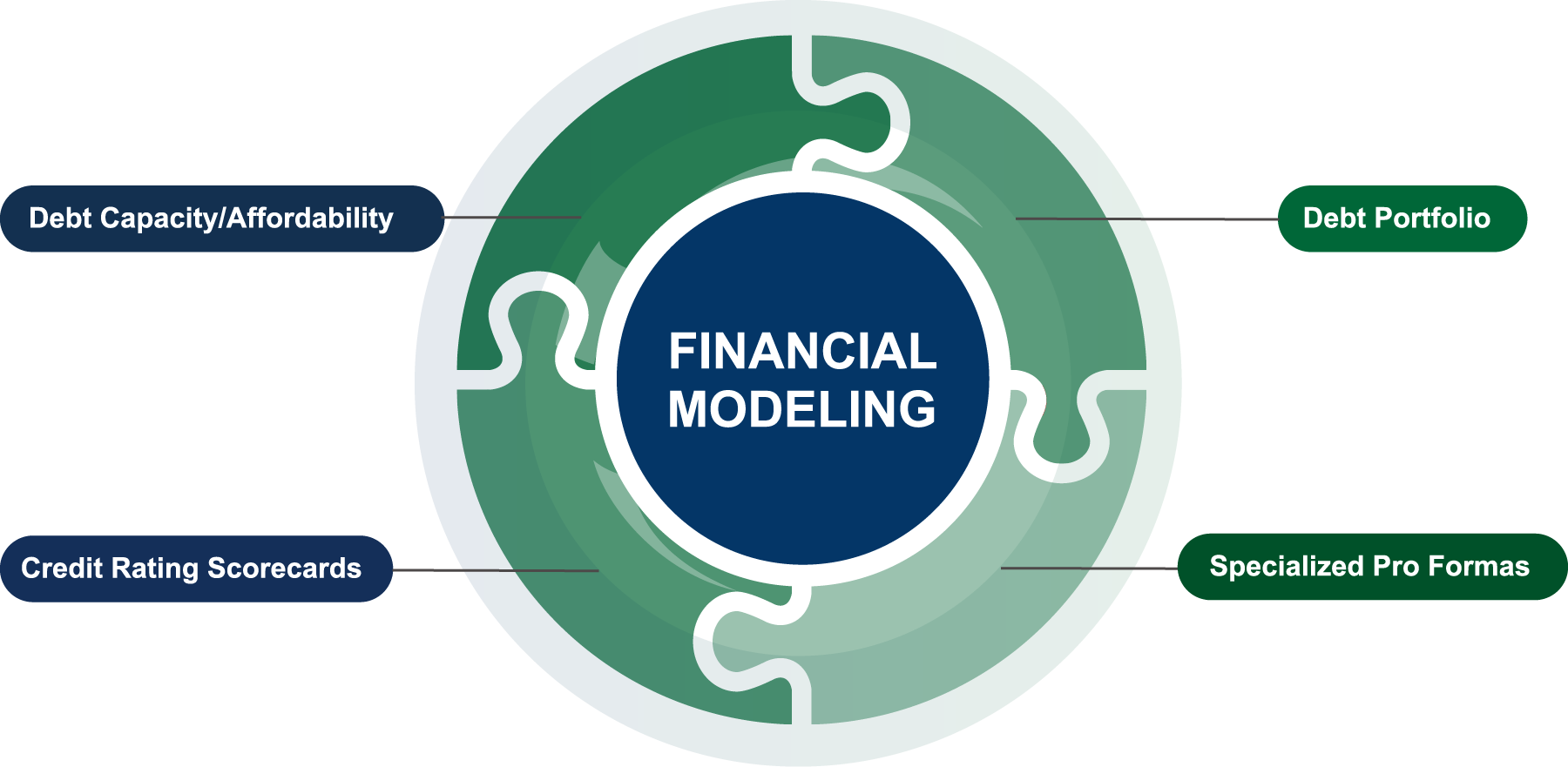 Public Finance
With a commitment to helping our clients grow, we have developed one of the largest, regional public finance practices in the Mid-Atlantic/Southeast.*
*In terms of number of transactions and volume in MD, VA, NC, SC and GA. Source: Refinitiv, formerly Thomson Reuters.
Contact us
Get started today with a conversation with our public finance experts.